MALE & FEMALE ADI INSTRUCTORS AVAILABLE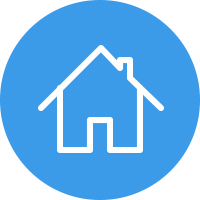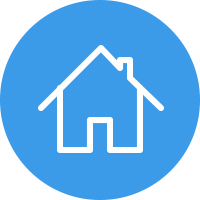 What our learners say about us......
"My instructor was really good at guiding me through every step of being a better driver.
He helped me with all the manoeuvers and got me a pass first time.
I would recommend him to everyone who's looking to start driving."
My instructor always remained calm throughout all of my lessons. Couldn't recommend enough! Thanks for helping me pass first time
" I was looking for a well established driving school with a good pass rate. My friends and family recommended Roadwise since they have also passed their driving with them. I had extensive driving course and passed my driving first time. Thank you. "
"The best instructor you can have, friendly, patient and every time it will explain how many times it is needed for to achieve the best results like in my situation from first time passed my practice driving test."
Welcome to
Roadwise Driving School.....
​
We are a well established and independent driving school based within the Burnley and Pendle area and we have been creating safe, courteous and confident drivers for over 20 years.
We have male and female qualified Advanced Driving Instructors who are very professional within their approach to teaching and very experienced within their field of work.
Our driving instructors are very passionate, take great pride in their work and ensure that all of our customers get the best out of their driving career.
We understand that taking driving lessons is not just a matter of passing your driving test but it is the foundation which creates safe, courteous, intelligent and confident drivers who will be positive role models for all other road users and contribute well within keeping the roads safe.
Creating successful and safe drivers should not be the exception but the rule and all pupils who study with us will understand the importance of road safety not only for themselves but for their passengers and all other road users.
This is why it is vitally important when choosing a driving instructor that you choose the correct one, the one who can guide and teach you about the importance of safety whilst making the learning process interesting and challenging at the same time.
We will ensure that you learn within a comfortable environment and all areas of the driving syllabus is covered to the highest standard so you get the best out of your driving lessons.
What we offer.....
We offer a 1-2-1 learning experience in a warm comfortable environment.
We ensure that no time is wasted on the road and you get the best value out of your money.
We understand that everyone has different learning needs and people learn at their own pace.
​
Our instructors are ADI qualified and experienced professionals who are very friendly and patient.
We teach defensive driving techniques, city driving, road and motorway driving, pass plus and we offer many courses to people who have passed their driving test but would like to improve their skills.
​
Please feel free to check the courses we have on offer by CLICKING HERE or alternatively you can contact us for more details.